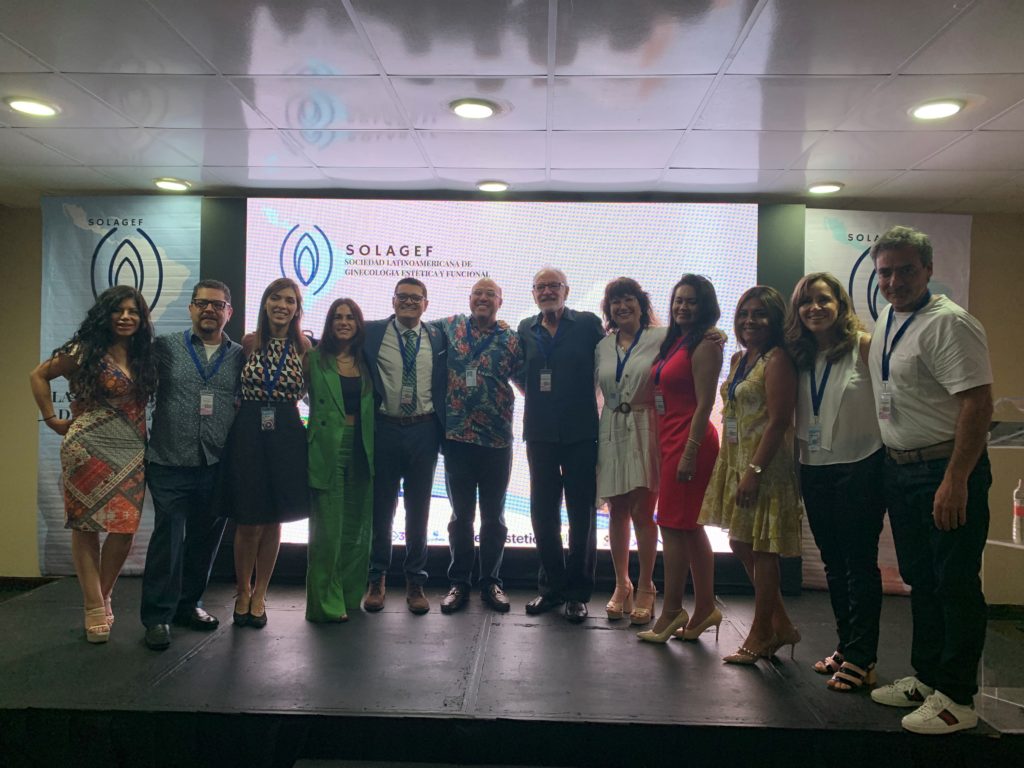 Testimonials
I learned more about every aspect of running my Cosmetic Gyn practice. I liked most the ability to directly ask questions to Dr. Goodman. The one-on-one interaction was great.
Ammar Mahmoud (Manhattan, New York City)
---
Real-world useful knowledge specific to me! I saw everything I needed. I should have done it sooner. A great course!Impressed with the time Dr. Goodman spends with his trainees. OUTSTANDING organization of the course.
Kevin O'Grady (Toronto, Ontario, Canada)
---
I just wanted to check in and let you know that I did my first v-wedge labiaplasty. It went great and I'm excited to see the 6 week and 3-month post-op results. My patient is extremely happy with how it looks immediately post-op and I told her that she will be even more excited once the swelling and bruising have completely resolved. I cannot thank you guys enough for the wonderful course!!! I have started my before and after photos with this first case. I have another one coming up in 3 weeks. Thanks again!
Sulang Rosado MD (Chambersberg, PA)
---
[This was] an excellent course, clearly taught with clear goals and expectations. I improved my knowledge of anatomy and surgical planning and most liked the casual low-stress learning environment…
Thomas Buonassisi, MD (Vancouver, BC, Canada)
---
Thank you for an excellent course. Dr. Goodman is so knowledgable and at the same time humble and kind. [He is] honest about what is evidence-based and what is anecdotal. I learned so much. This needs to be taught in our training.
Shaghayegh DeNoble, MD (Wayne, NJ)
---
This course was exactly what I needed to gain the confidence to perform more and advanced vaginoplasty and labiaplasty procedures and transition these procedures to my office. I enjoyed the interaction with the other providers and also learned from their questions. Gosh—it was great! Wish we had another day… I most liked the practical examples from Dr. Goodman's practice, and the live lab…
Sherry Neyman, MD (Austin, TX)
---
…I feel more confident in performing these surgeries, [learning] reproducible steps for doing labiaplasty and vaginoplasty. I most enjoyed the practical experience working with chicken wings [in the animal lab…]

…It was a great class! Dr. Goodman makes this as simple as possible with reproducible steps. Great tips for staying out of trouble. He's very reassuring and is a great teacher!
Stephanie Allison (Greenfield Center, NY)
---
Great course; very easy-going atmosphere. I learned labiaplasty, vaginoplasty, O-Shot™ and [how to] pick the best procedure for my patients… I most liked the small intimate group size [which] made for easier learning [in a] perfect setting/mix of lectures and "chit-chat…" The location and logistics provided easy access […from airport…]
Randy Royal, MD (Clemson, SC)
---
Thank you for an outstanding Master's Class in FGPS. In thinking back over my Post Graduate Medical Education since 1997 I can honestly say there has never been a more relevant course for women's health care.

Dr. Michael Goodman's Master's Class in Female Genital/Plastic Surgery should be required curriculum for Obstetric & Gynecologic Fellowship training. I am proud to be a graduate of Dr. Goodman's Master's class so I can finally, and with confidence and expertise, treat women with a multitude of vulvar problems with the wide variety of treatment options they deserve.

Thank-you Dr. Goodman for your absolutely expert Class in Female Genital/Plastic Surgery!
Rebecca Lee Perlow (Los Angeles, CA)
---
…I learned new surgical techniques for cosmetic vaginal surgery. I most liked the close interaction with Dr. Goodman. [It was] excellent training. Dr. Goodman is very knowledgeable about teaching and sharing his knowledge…
Dr. Raj Syal (Woodlands, TX)
---
…Excellent explanation/teaching with detailed audio-visual… I learned about patient selection, linear, V-wedge labiaplasty…

Dr. Michael Reed (Omaha, NE)
---
I attended [Dr. Goodman's course] to learn and expand my knowledge. [His course] reinforced what we are doing and I learned about new sutures and instrumentation. I enjoyed the entire presentation, especially how to do the procedures under "local." This course was clear and informative, the videos very good, and the accommodations very comfortable.

George Danakas (Buffalo, NY)
---
Fantastic and passionate teacher. It is clear that Dr. G wants each student to succeed in this emerging field.
David Ghozland, MD, Ob-Gyn (Los Angeles, CA)
---
I had been meaning to send you an email to thank you for all the teaching points you shared at the meeting. I walked away from that meeting realizing how secretive the so-called experts were in sharing their information. You, however, were so willing to make your presentations truly informative. Also, it is kind of you to share these forms. I will keep in touch.
Uma Penemtsa M.D. (Upstate New York)
---
Great firsthand observation of work-up, counseling, and two approaches to labiaplasty...I think Dr. Goodman worked hard to give a lot of info in a short amount of time.
George Moricz, M.D. (Texarkana, Texas)
---
I attended Dr. Goodman's course to deepen my skills and professional relations. I felt I "got my money's worth" and...found Dr. Goodman to be a generous teacher. My learning how to place sutures with V-Wedge was most relevant… Also [valuable was] learning levatorplasty, a new method for vaginal rejuvenation. I most enjoyed the live cases; the dinner and lunch lectures were an excellent contribution. The best thing was the honest, open communication; [it was] not didactic. ...Logistics were excellent… Dr. Goodman is a wise, generous, honest teacher with a humble heart and good hands!
Mike Litrel MD (Atlanta, GA)
---
I would like to express my gratitude to you for all the clinical and surgical pearls that you taught me during my visit to Davis, California. You and your staff created an atmosphere that was conducive to learning. Your course is perhaps the most useful postgraduate course that I have taken in my 11 years as an attending Ob/Gyn. I thank you on behalf of my patients, who will benefit from the knowledge that I have acquired. Please convey my gratitude to your staff for taking the time to teach me.
George Chambers, MD (Las Vegas, NV)
---
Thank you very much for having taught me so much at your recent Genital Plastic surgery course early December 2013. You are truly amazing. You not only taught, but you shared all the pearls and secrets of Genital Plastic surgery in a way that most people just do not do. I will truly be always grateful to you for your great generosity.
Ron Patterson, MD (Nassau, Bahamas)
---
Dr. Goodman's two-day course is an outstanding and comprehensive cosmetic gynecology tour de force. Dr. Goodman clearly and concisely reviews the anatomy, patient selection, as well as pre- and post-operative care during the evening before the surgical cases. He is extremely forthright, and he shared with us every possible surgical tip, including photography, in-office setup, anesthesia, nursing care, and postoperative care. During the course, we were able to view a perineoplasty, a linear labiaplasty, a labia majoraplasty, and a V-wedge labiaplasty. All in one day! The course is a fantastic value and I would enthusiastically recommend it highly, both to the newcomers to cosmetic gynecology as well as to those looking to perfect their techniques or expand their knowledge in this rapidly expanding field. Bravo, Dr. Goodman!
Francisco Canales, M.D. (Santa Rosa, CA)
---
Thank you for the time and energy you spent on teaching me the techniques of genital plastic surgeries. The tips I got from you in two days are invaluable. I learned not only about clinical management but also about the business side of medicine. You took the time in answering all my questions and were very open in sharing your vast knowledge. I really appreciate everything you did. I'm so glad I did this course and would recommend it to anyone who is interested in learning from the master.
Mona Hardas, MD (Flint, Michigan)
---
Thank you for such a terrific, comprehensive course. The syllabus was excellent and very clear. I particularly appreciated the photos you included with the different approaches. They gave me a greater appreciation for the anatomy. Watching you in surgery was particularly helpful. You did an excellent job explaining the V-Wedge approach, and the results were great. I also appreciated seeing you consult with and examine the surgical patients, as well as to conduct a virtual follow-up visit. I couldn't have asked for a better female cosmetic genital course.
Heather Furness, MD (Santa Rosa, CA)
---
Thank you so much for your help and eagerness to share your vast knowledge. I had a great time and learned a lot in those two days.
Marc Briere, MD. (London, KY)
---
Thank you again for such an informative course. It actually exceeded my expectations. I now feel comfortable with starting to incorporate labiaplasty and perineoplasty in my practice.
Mike Devlin, MD (Little Rock, AK)
---
Great 'one-on-one'. Also the ability to contact you afterward and marketing opportunities…I enjoyed the didactic sessions and downloads…the surgical sessions were so informative… Excellent accommodations…your expertise in this field and your ability to talk with your patients so freely was very beneficial to me. You helped me to develop more confidence in discussing these issues with my patients…
Michelle Owens, M.D. (Crowley, LA)
---
I attended Dr. Goodman's course to learn more about VR surgery and watch a master to gain specific knowledge of particular questions about the procedures. I got my money's worth, and I have the option to return free of charge another time to observe more cases if I wish. I gained specific information on very specific surgical questions as well as my personal interaction with Dr. Goodman.

I learned V-wedge technique, didactics on consent, and counseling …and most enjoyed our personal interaction. I've done thousands of vaginal surgeries but this is a newer and different aspect so hearing from your experience was outstanding. I would have liked to view a labia majoraplasty and vaginoplasty; this clinical material wasn't available at my particular course, but I know I can return at our mutual convenience to view additional surgeries…
Robert Harris, MD (Jackson, MS)
---
I definitely got my money's worth. I learned the importance of planning the procedure prior to the first incision and the value of careful, meticulous surgical technique and loved the laid-back, friendly, non-intimidating environment. The live surgical sessions were up-close and personal; I loved the constant instruction and teaching. [The fact that] we were given copies of all pre-op, post-op, informed consent forms, and counseling information was priceless. Witnessing the compassion and genuine interest Dr. Goodman has for his patients definitely sets the standard for how I will strive to care for my patients seeking Female Genital Plastic Surgery.
Jennifer Owen, MD (Lubbock, TX)
---
We really packed in so much in a 2-day course! I admire/appreciate Dr. Goodman's approach to practice; meticulous and safe medicine first and foremost. The "Real Life" discussions and how to stay out of trouble were appreciated. Surgical ideas and clinical pearls were helpful for someone entering the aesthetics world. Thank you!
Shoma Datta-Thomas, M.D. (New York City)
---
I received a good foundation for FGPS. [I especially liked] the presentations on labiaplasty and vaginoplasty surgery. [It was] excellent overall.
Victor Liu, (San Francisco, CA)
---
I learned what I wanted to learn… how to do these procedures, logistics about the procedures, and logistics… I most liked the relaxed [teaching] environment and felt Dr. Goodman was a good speaker and teacher. [Dr. Goodman and Nicole] are a good team. Good course. Great that they provided us with samples of documents needed, lots of equipment and supplies.
Jose Nodarse, M.D. (Boynton Beach, FL)
---
I took Dr. Goodman's course to learn better way(s) to do a labiaplasty and learn to perform a vaginoplasty. I was able to see both surgeries, and feel that I got my "money's worth." I learned techniques to do these [labiaplasty and vaginoplasty] under local anesthesia. The live surgical sessions are a great way to learn. Logistics/hotel was easy. I am very glad I came. I was worried if it was going to be worth the trip. I loved it! Thank you."
Phil Agrusa MD (Boise, ID)
---
Great practical information, exact techniques, exact suture materials, etc. I especially appreciated pre- and post-op information and details of suture materials, materials, technique, etc. …I especially liked the [live] videos with narration. The size and amount of time for the course was [especially nice…]
Gina Allison, MD (Portland, OR)
---
The logistics were fine: good [facility], near the airport. Dr. Goodman clearly is dedicated to helping his patients and training other doctors to take better care of their patients.
Carmela Pettigrew, M.D. (Savannah, GA)
---
Out of many (US and European) courses on FGPS I consciously picked yours and not just because it was totally reasonable in price … and allowed two office participants but also because it felt like it was coming from someone who does care about women and their issues/concerns, coming from an expert who have seen-tried-heard a lot on a subject before making his own professional statement. I am glad that I found you the way I imagined you before I came to Sacramento: dedicated, professional, caring, down to earth.
Sasha S (Kira Kosyar) (Toronto, ON)
---
Great tips and tricks… in surgery that I will surely use in my practice. This is an excellent course, and time well spent. Dr. Goodman is a very good teacher: knowledgeable, open, approachable.
Armen Karakosyan (Buffalo, NY)
The Master's Preceptorship Training and Proctoring Program is a comprehensive program consisting of a two-day didactic and complete live surgical videos.
Courses are limited to surgeons: gynecologic, urogynecologic, plastic and reconstructive, cosmetic, and urological, who wish to incorporate plastic and reconstructive techniques into their medical practices.
Certificated courses are held 3 times/year in February, June, and October at the Marriott Residence Inn in Davis, CA, near Sacramento. One-on-one courses are held at Dr. Goodman's offices at Chrysalis Cosmetics in Sacramento, CA. Attendees will receive official Course Completion and CME Certificates, and will receive complete surgical procedure videos with extensive live soundtrack comments from surgeon and trainer Dr. Michael P Goodman. They will have the ability to consult with Dr. Goodman on later cases that they schedule at their offices as they wish.
Dr. Goodman is an official O-Shot™ trainer for the Cellular Medicine Association and includes O-Shot training in his program. Trainees will receive a free 3-month membership in the Cellular Medical Association (CMA) and FREE placement on their website/directory, www.OShot.info, and www.vaginalreconstruction.com.
This is a Certificated course, and Dr. Goodman will communicate regarding attendee's training to attendee's outpatient and inpatient surgical facilities in regards to requests for specific privileging in Labiaplasty and Vaginoplasty procedures.
This program is the ONLY Cosmetic Gynecology training program that both covers sexual and personal issues involving your patient clientele, invites your office staff to participate, offers free post-course support, and gives 15 AMA Category 1 CME credits. It is also the only course that has a Proctorship opportunity and offers graduates the opportunity to return free of charge to view a live case." Training includes a one-hour "tissue lab.
Course fees and registration deposit information are in the table below. Your space will not be held until your Registration Form and Deposit have been received. Attendees' office staff members are encouraged to attend, at a minimum additional fee of $250 each.

**This course is approved for up to 14.5 AMA PRE Category 1 CME credits through a Joint Providership with Medical Education Resources, Inc.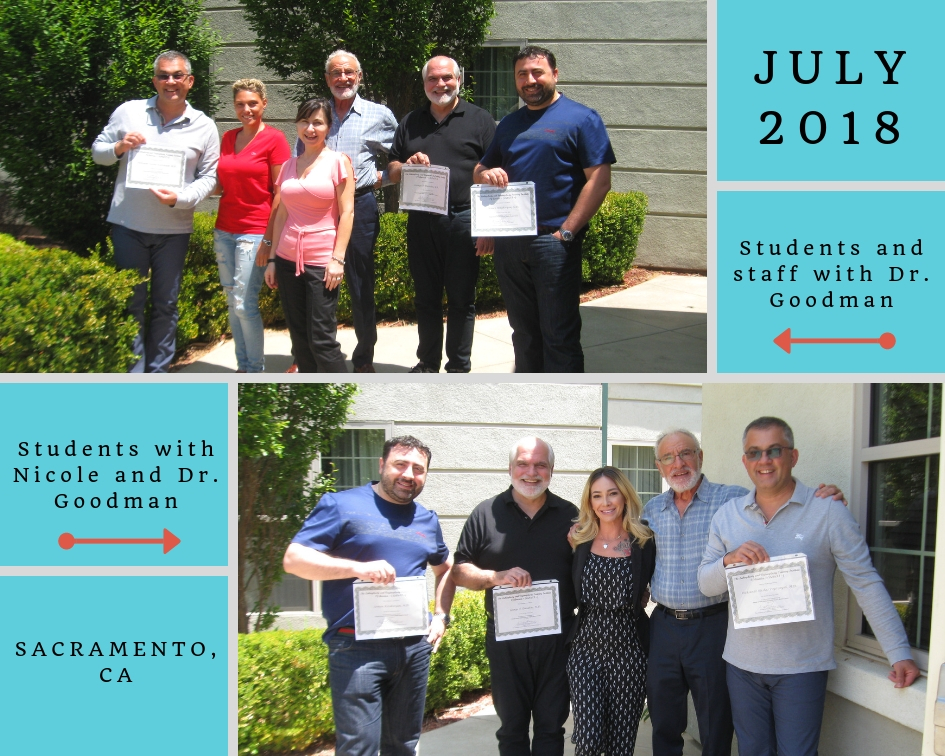 Course Goals
The goal of this course is to enable the gynecologic or plastic/cosmetic surgeon to feel more skilled and comfortable providing the procedures of labiaplasty (minora and majora), reduction of redundant clitoral hood epithelium, vaginal reconstruction (aesthetic and functional perineorrhaphy and perineoplasty, and vaginoplasty) to their patients.
At the termination of this course, attendees should possess the following knowledge:
Familiarity with anatomy and anatomic variations of the vulva and vagina.
Familiarity with the nerve and vascular supply to these areas.
Familiarity with proper and safe performance of at least two different procedures ("modified V-wedge," and "sculpted linear resection" aka "Trim") for labiaplasty (minora), and modifications of these techniques necessary to safely and aesthetically deal with individual anatomic variations, as well as familiarity with the "rules" for safe and successful performance of both linear and V-Wedge labiaplasty. Instruction in surgical technique: energy-based (especially RF needle dissection) and non-electronic (scissors dissection).
Modification of labiaplasty procedures to include size reduction of redundant clitoral hood structures and/or hypertrophic posterior commisure tissue.
Surgical and non-surgical techniques for labia majora reduction.
The understanding of proper, reproducible techniques for anatomic vaginal tightening ("vaginal reconstruction"), both simple cosmetic perineorrhaphy/perineoplasty as well as full pelvic floor sexually mindful repair ("Vaginoplasty,") including levatorplasty, as well as performance in-office under local anesthesia and "pearls" regarding instrumentation, exposure, and adjuncts.
The technique for successful clitoral unhooding of the phimotic glans clitoris and when it may be valuable.
Techniques for hymenoplasty and the cultural mandates involved (if requested by trainees).
Proper patient selection for each procedure: upon whom to operate, upon whom not to operate, and how to choose the most advantageous procedure for the individual patient. "The Right Procedure on the Right Patient for the Right Reasons."
Sexual and body image issues involved in patients requesting genital modification. How to diagnose a body image disorder (body dysmorphia); rudimentary sexual counselling. How to diagnose a sexual function disorder. When to, and when not to operate on patients re: sexual function issues.
Instructing your staff on exactly how to handle genital plastic inquiries in a compassionate and knowledgeable way. Front and back office staff training.
How to synchronize with your patient's wishes and to do the procedure she wishes, with your guidance, rather than vice versa.
Minimally-invasive energy sources (RF; laser). When to use, when not to use, how to combine with other surgical procedures in cases of minimal/modest stress urinary incontinence. Separating positive effect from hype. Usefulness of RF, fractional CO2 laser and PRP (platelet-rich plasma) for urinary incontinence, upper vaginal re-conditioning, vaginal mucosal conditioning for post-menopausal women, therapy of lichen sclerosis and vulvar pain, and the "O-Shot™.
Understanding proper patient choice and administration of the O-Shot™ for both orgasm enhancement and in treatment of lichen sclerosis.
How to get into trouble.
How to stay out of trouble.
Proper record keeping and documentation.
Proper and comprehensive Informed Consent.
Proper equipment for the various operations: choices, choices.
Various forms of anesthesia. Specific information regarding usage of local insufflation anesthesia and proper performance in-office under safe local anesthesia.
Suture choices: what to and what not to use.
Where to operate: surgicenter; hospital; office environment. Steps necessary for new privileging in your facility specifically for genital plastic procedures.
How to set up a surgical suite within your office, without massive modification of your present environment. Equipment, personnel, recovery, analgesia and anesthesia, etc.
Time estimation for the various procedures.
Who is seeking these operations and why: how to interact with your prospective patient to ensure success. "Honest and Reasonable Expectations." Understanding the psychosexual innuendo underlying requests for female genital reconstruction and remodeling.
The use and misuse of photo documentation.
Marketing tips; SEO; how to establish an online presence.
**How to be seen on Social Media. How to succeed in your geographic area. How to build a new Aesthetic Surgery website.
** Applying for specific hospital/surgical center privileging in labiaplasty, aesthetic perineoplasty and functional vaginoplasty. Importance of credentialing.
Basic information on incorporating the use of botulinum toxin ("Botox") into your practice
Additional Information
Usual Topics
Exact days and timing may be modified as necessary
Day 1: Friday, 9:30am - 8:00 pm
Didactic discussion including introductory lunch and personal-access supper, reviewing:
Patient selection: Whom to and whom not to operate upon.
How to interview your patient: setting a comfortable tone from the get-go.
Sexual issues; how to perform a sexual history; how to rule out issues such as body dysmorphia and sexual (desire; arousal; orgasmic) dysfunction.
How to get into trouble; how to stay out of trouble.
Ethical issues involved in genital plastics.
What is proper training; patient protection; physician protection?
Review of anatomy, vascular and nerve supply.
In-depth discussion of specific surgical techniques for labiaplasty, minora and majora, clitoral hood reduction, [hymenoplasty,] perineoplasty and vaginoplasty, with clear delineation of the "rules" for successful reproduction of each procedure with acknowledgement and understanding of anatomic variants. How to select the right procedure for the right patient for the right reason.
Staff: training your staff to do well with the prospective patient.
Discussion of patient interaction and counselling: who is contacting you (demographics, etc.), how they happened to contact your office, how to accommodate inquiries, how they present to you, how to interview potential patients, the exam, the surgical decision, discussion of pre- and post-op protocols, risks, anesthesia choice, choice of technique. When to say no!
Developing a photo book and deciding on choice of procedure (patient choice and existing anatomy).
Informed consent and documentation. Review of all pre-op and post-op instruction protocols and all other documentation forms.
Day 2: Saturday, 8:00 am – 5:00 pm
Didactic discussion including personal-access breakfast and working lunch reviewing:
Interview process, exact procedure decision, discussion of post-operative recovery protocol and Informed Consent with patient(s) to be operated upon.
Close observation of surgical cases performed by Dr. Goodman with live, active discussion, close review of anatomy, instruction of how to draw incision lines, anesthesia, discussion of technique, pearls.
Review of different anatomy. Photo documentation. Making surgical decisions regarding exactly which procedure to utilize.
O.R. set-up, office and surgicenter: alternative instrumentation; personnel, equipment; pre-op meds and anesthesia choice; choice of suture material; post-surgical adjuncts.
Discussion of post-op recovery protocol, dos and don'ts.
Discussion of post-surgical follow up, both in-person and virtually.
How to deal with dissatisfaction.
If necessary, when and how to revise.
Setting your price; should you accept insurance?
Marketing advice, including your website, presence on www.labiaplastysurgeon.com, www.vaginoplastysurgeon.com, and how to manage your presence on online social media platforms.
Documenting your training; do you need proctoring? How to use your certification to help your facility disallow those surgeons not specially trained and certified from performing these plastic procedures.
Use opportunities for fractional CO2 laser and RF non-invasive techniques. Separating hype from reality.
What about PRP (platelet-rich plasma). The "O-Shot™" and other uses in vulvar cosmetics and vulvar pathology. Instruction in performing the O-Shot™ procedure.
The surgeon/artist and his or her palette. How to design the appropriate procedure for your patient.
Total hours of instruction (not including personal-access teaching during meals and breaks) is 14.5 CME hours, plus up to 6-8 potential additional hours observing live surgery at Dr. Goodman's office in Davis, California if desired.
Faculty and Breakouts: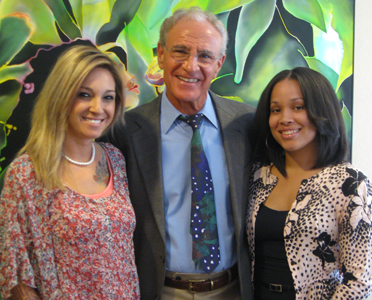 All courses will be taught by Dr. Goodman personally, assisted by his Office Manager and Patient Care Coordinator Nicole Sanders-Pardi, MA and/or Raechel Davis, MA. Nicole is an M.A. and Surgical First Assistant and has worked with Dr. Goodman for 16 years. She has personal genital plastic surgery experience, has assisted Dr. Goodman, circulating or scrubbing on over 500 of his cases, and has guided hundreds and hundreds of women through the genital plastic/aesthetic surgery inquiry, scheduling, surgical and recovery process. Nicole has been an integral part of all training courses. Raechel, also an MA, has surgical first-assisted on more than 300 cases and has worked with Dr. Goodman for over 6 years.
Michael Goodman, MD, FACOG, AAACS, NCMP, IF, CCD is in private practice of integrative gynecology, menopausal and sexual medicine, and female genital plastic/cosmetic surgery in Davis, California. In addition to being an experienced clinician with almost 1000 plastic surgical procedures performed and an experienced laser, RF, PRP clinician, Dr. Goodman has also published more than 15 academic papers, including eight in the field of female genital plastic/cosmetic surgery. He is the author of three popular books on menopause and genital plastics including "You Want to Do WHAT? WHERE?? Everything You Ever Wanted To Know About Female Genital Plastic Surgery" (Amazon) and most recently is the editor of the new medical textbook from Wiley-Blackwell, "Female Genital Plastic and Cosmetic Surgery." He is the author of two chapters (one on "Revisions" and one on "Complication Avoidance") in the soon-to-be-released third edition of Nahai and Hunter's classic Plastic Surgery textbook "The Art of Aesthetic Surgery: Principals and Techniques." Through the Labiaplasty and Vaginoplasty Training Institute of America™, Inc., Dr. Goodman has thus far trained more than 75 surgeons from 20 U.S. states and more than 15 foreign countries.
Both Dr. Goodman and Ms. Sanders present didactic lectures and will lead breakout sessions — Dr. Goodman for surgeons and Ms. Sanders for office staff members.
Surgical Videos and Other Visual Material
Attendees will receive copies of live, real-time-narrated, professionally-produced and complete surgical videos portraying LP linear, LP V-Y wedge, LP majora, and perineoplasty/vaginoplasty surgeries, as well as counselling and Informed Consent videos. Attendees will receive a file with all patient pre- and post-op instructional and Informed Consent documents.
Conflict of Interest Disclaimer
Neither Dr. Michael Goodman nor any persons involved with teaching duties in this training course have ever received any financial or in-kind support from any third party, nor hold any financial interest whatsoever in any entity which stands to benefit from the training delivered other than the entity LaVaTI™ itself.
Dr. Goodman has accepted an unrestricted educational grant to specifically offset the cost of providing CME credits or venue expenses from Ellman/Cynosure, the manufacturer of the RF dissection device utilized by Dr. Goodman for years and distributor of one of the fractional CO2 laser devices utilized for vaginal and vulvar re-surfacing applications.
All presentations will be entirely free of any commercial content. Dr. Goodman is the owner and CEO of the Labiaplasty and Vaginoplasty Training Institute of America, Inc., the producer of these training courses.
Proctorship Opportunity
If desired, Dr. Goodman will come to your office, surgicenter or hospital and proctor (observation only; no surgical assistance) to observe, give advice, tips, etc. Two days may be arranged if available. Teleproctoring opportunities may also be available.
Location, Fees and Accommodations
Masters Class Fees
Class Only
$6000; includes 2-day didactic course, complete file of stills (including hymenoplasty), short, and full-length videos of procedures (labia minoraplasty + hood by linear and V-Wedge techniques, labia majoraplasty, and perineoplasty/vaginoplasty), file of all forms, informed consent and instruction sheets, all meals and snacks, CME credits, and ability to view Dr. Goodman performing live surgery in-office in Davis, California or other geographic location by mutually convenient arrangement. This arrangement is limited to viewing two (2) surgeries, and is subject to an additional US$500 fee.
A comprehensive Course Syllabus and a copy of the new textbook, "Female Genital Plastic/Cosmetic Surgery" edited by Dr. Goodman will be provided to attendees and is included in the course fee.
The membership included is a 3-month membership in the Cellular Medicine Association and placement in the National O-Shot™ directory as an Official O-Shot™ provider. If attendees wish to continue membership they will be given the opportunity to do so at the regular membership fee of U.S. $97/month.
Office staff are welcome to accompany attendees, at a fee of $250 for each additional office person.
Courses will be limited to about 10 physician attendees to maximize personal interaction with instructors.
Proctorship Only
$5000 per day, plus all travel and lodging expenses.
Joint Program
Both the class and proctoring: including course, surgery observation, and 1-day proctoring are available at a $1000 discount per day for trainees.
---
Note: A Certificate of Completion suitable for framing will be issued at the termination of the course. For proctored students, a separate Proctorship Certificate will be issued. A copy of the new 2016 medical textbook, "Female Genital Plastic/Cosmetic Surgery," edited by Dr. Goodman and others, will be given as part of the course and will be mailed to attendees prior to the course to facilitate review. Dr. Goodman will also (at your request) communicate with your admitting institution regarding your specific training in genital plastic/aesthetic surgical procedures.
---
Location and Accommodations
Training sessions are held every four months, February, June, and October at the Homewood Suites Hotel and Conference Center near Sacramento International Airport.
A block of rooms has been arranged (when available at a discounted rate) for trainees and office staff members, if desired. All meals and snacks are included in the price of the course.
Course Schedule
MG = Michael P Goodman, MD, FACOG, AAACS, NCMP, IF, CCD
NS = Nicole Sanders, MA. Course Coordinator; Patient Care Coordinator; Surgical First Assistant
** = CME activities; (estimated total 14.5 CME hours)
Friday 9:30 to 8:30 PM
12:00- 12:30: Register, distribute Course Syllabus, distribute lunches.
12:30- 1:00: Introductions: faculty and trainees (MG and NS) ** Administration of pre-course questions/testing.
**1:00- 1:20: Outline goals of course and importance of certification and credentialing. (MG)
**1:20- 1:40 What does it take to be a competent genital plastic/aesthetic surgeon? Do you need proctoring? What about insurance coverage? (MG)
**1:40-2:00: Patient selection for both labiaplasty and vaginoplasty (colpoperineoplasty): Who to and who not to operate upon. (MG and NS)
**2:00--3:00: How to interview your patient both in-person and virtually: setting a comfortable tone from the start. (Film + individual discussion). (MG and NS)
3:00-3:30: Coffee break. Breakout with Dr. Goodman and Ms. Sanders discussing individual trainees' experience and individual practice situations. (MG and NS)
**3:30-4:00: Sexual issues: performing a sexual history, ruling out body dysmorphia and sexual dysfunction, setting reasonable goals. Understanding why women elect to have these procedures. (MG)
**4:00-4:30: Ethical issues involved in Genital Plastics. What is proper training for both patient and physician protection? Privileging and credentialing: why this is so important. (MG)
**4:30- 5:30: Review of anatomy. In-depth discussion of surgical techniques for labiaplasty and delineation of the "rules" for surgery. Review of vaginal tightening procedures (aka vaginoplasty) and "rules." Selecting the right procedure for the right person for the right reasons. Anesthesia choices. "How to get into trouble; how to stay out of trouble." (MG)
5:30-6:30 Break and breather.
6:30-7:00: Cocktails and informal discussions with Dr. Goodman and Ms. Sanders. (MG and NS)
**7:00- 8:30 Working dinner, discussing: 1. Training your staff to do well with the prospective patient; 2. Patient interaction and counselling; patient demographics. 3. Discussion of pre- and post-op recovery protocols, risks and Informed Consent, documentation, developing a photo book. (MG and NS)
Saturday 8:00 AM to 5:00 PM
8:00-8:30. Breakfast, personal time with Dr. Goodman and Ms. Sanders.
**8:30-9:30: Pre-op preparation; decision on exact surgical technique, importance of post-op protocol, photo documentation. (MG and NS)
**9:30-10:45: Labiaplasty curvilinear technique. How to draw incision lines, anesthesia, instrumentation, "Rules and Pearls," real-surgery videos. (MG) (Breakout for staff with Ms. Sanders.)
**10:45-11:15: Coffee break with discussion of office O.R. setup, instrumentation (personal interaction with Dr. Goodman and Ms. Sanders during the coffee break). (MG and NS)
**11:15- 12:30: Labiaplasty V-Wedge modification techniques. Incision lines, anesthesia, instrumentation, performance of procedures. Visuals; real-time surgery videos. (MG) (Breakout for office staff with Ms. Sanders).
**12:30-1:30: Box lunches and breakout sessions; trainees with Dr. Goodman (discussion of choice of labiaplasty techniques and discussion of whether to combine procedures (e.g. LP minora; LP majora; perineoplasty/vaginoplasty); office personnel with Ms. Sanders for discussion of patient acquisition, patient interactions.
**1:30-3:00: Vaginal tightening procedures: perineoplasty; vaginoplasty. In-office under local tumescent anesthesia? Pelvic floor physical therapy. Includes surgical real-time video. (MG)
**3:00-3:30. Working coffee break with discussion of dealing with patient dissatisfaction and when/how to revise. Patient-surgeon interaction during recovery. (MG and NS)
**3:30-4:30 Newer non-invasive energy devices: radiofrequency; fractional CO2 laser. Uses and misuses of these technologies for atrophy, tightening and urinary incontinence. Uses of PRP (platelet-rich plasma) both O-Shot™ and usage for vulvodynia and vulvar dystrophy. O-Shot training from Dr. Goodman. (MG) How patients present to staff for screening for invasive vs. non-invasive techniques. (NS)
**4:30- 5:30: Marketing advice; building your own website and other websites. Presence on social media sites; blogs. Utilizing SEO. (MG and NS)
** 5:30: Administration of post-course questions/testing.